Articles
A Playbook for Improving Customer Journeys
Adaptive Path found some common patterns to improve customer experience when going from the current-state experience to bringing about future-state experiences.
Keyboard Smörgåsbord
An in-depth critique of the keyboard on iOS, followed by a set of aesthetic guidelines for the coherent visual design of software keyboards.
The Obvious, the Easy, and the Possible
Build better products by thinking about things in terms of obvious, easy, and possible instead of high, medium, and low priority.
Building a design-driven culture
How to embed experience design in your organization by truly engaging with your customers.
Flat Design: Its Origins, Its Problems, and Why Flat 2.0 Is Better for Users
One of the biggest usability issues introduced by flat design is the lack of signifiers on clickable elements but Flat 2.0 may provide a better alternative.
Circling Ourselves: The Story Behind Asana's Rebrand
Asana just came out with a big redesign and they wrote a pretty in depth article about the process.
Tools & Resources
U.S. Web Design Standards
Open source UI components and visual style guide to create consistency and beautiful user experiences across U.S. federal government websites. Read more about the process and how you can help.
My "UX" Reading List 
Dave Malouf's 2015 UX reading list for designers.
Folio
Simple visual version control app for designers.
Vectr
Free design app that works in the browser and on your desktop.
Quill
A drawing and wireframing for teams iOS app to change the way you visually communicate and collaborate.
Media
Design Disruptors
InVision is creating a documentary about how design became the new language of business featuring designers from Google, Airbnb, Twitter, Pinterest, and more.
Design Kit: Prototyping Course
A new course by IDEO that will help you to become a more innovative problem solver by building up your prototyping skills.
UX Portfolios
Samuel Medvedowsky
Samuel is a UX & Interaction Designer based in Paris. His portfolio features detailed case studies on his work and concepts.
Last But Not Least
4 Design Lessons From The Pixar Team
The design tools and principles that go into making Pixar films so lovable.
"My job as a designer is to look into the future. Not to use any frame of reference that exists"
— Marc Newson
---
Thanks to this issue's sponsors: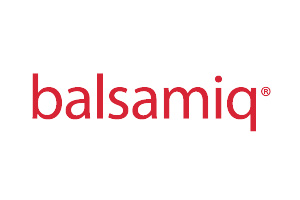 ---
Interested in sponsoring a future issue and reaching 10,000+ designers? Contact me.